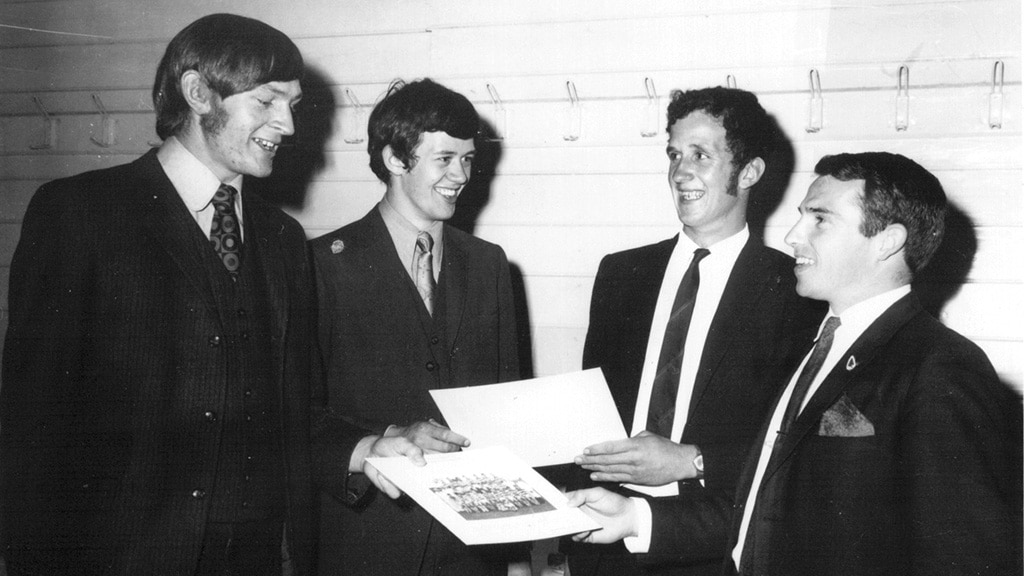 THE Bacchus Marsh Football Club, at which AFL chief executive Gillon McLachlan launched the AFL's $18million joint-funded investment into country football, brought welcome focus to a place in which the Carlton Football Club has greatly benefited in an historic on-field sense.
Bacchus Marsh was in fact the area from which former club greats Harry 'Soapy' Vallence, Keith Shea and Ollie Grieve all hailed.
Vallence represented Carlton in 204 games between 1926 and 1938 – the last of them the '38 Grand Final victory over Collingwood. He topped the club's goalkicking 1929, 1931–1933 and 1935–1938, and in the '31 season earned VFL honours for most goals kicked.
Shea turned out in 91 matches for the Blues between 1932 and '37 – the first of them before he turned 18 – and was a four-time Victorian representative.
And Grieve's war-interrupted career through seasons 1942, 1944 and 1946-'52 took in 137 matches including the '47 Premiership, and ended with him earning B & F honours in his final year.
The League's country Victoria investment, in conjunction with the State Government, has also brought focus to the contributions rural footballers have made to the great Australian game at the highest level, Carlton included.
As such, the following is a Carlton team comprising some of the greatest Victorian country recruits ever to lace a boot. The team comprises players recruited from clubs 40 kilometres or more from the Melbourne CBD, under the watch of Carlton's three-time Premiership secretary/coach Jack Worrall.
Amongst the starting 18 are no fewer than 12 Carlton Team of the Century Members (including emergencies) – Rod Ashman, Bob Chitty, Horrie Clover, Garry Crane, Adrian Gallagher, Ken Hands, John James, Rod McGregor, John Nicholls, Geoff Southby, Harry Vallence and Greg Williams.
Also in their number is:
the most capped state representative John Nicholls, the club's record five-time Best & Fairest winner (1959, '63, '65, '66 and '67);
three Carlton Premiership captains – Jim Flynn (1906 and '07), Chitty (1945) and Nicholls (1968, '70 and '72 (the latter also as coach));
three Brownlow Medallists – John James (1961) Gordon Collis (1964) and Greg Williams (1994); and
three club Best & Fairests in a Premiership year – Southby (1972), Jim Buckley (1982) and Brett Ratten (1995).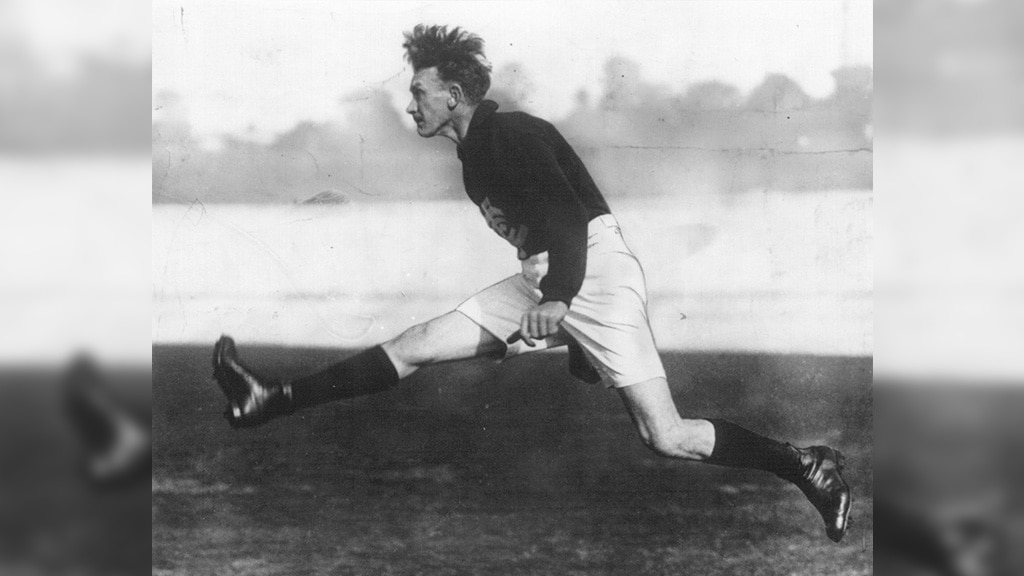 Maryborough's Horrie Clover, considered Carlton's greatest player between the First and Second World Wars.
David McKay, Carlton's four-time Premiership player through 277 matches in 13 seasons, was recruited to the club from Newlyn.
"Zoning must have been introduced in '68, the year I as recruited, because I was the first player from the Bendigo zone to play at Carlton. I remember I played a game in the seconds against Collingwood at Princes Park. I played on Vaughan Ellis who looked like a man mountain and I was just a skinny kid from the sticks," McKay said
"I was lucky as Newlyn was in the Clunes League which only just fell into the Bendigo zone.
"The Bendigo League contributed the greatest number of country footballers to Carlton in my time – so many good players like Brian Walsh, Paul Hurst, Geoff Southby, Trevor Keogh and Rod Ashman."
Carlton's greatest Victorian Country team is as follows;
Backs: Jim Flynn (Benalla), Geoff Southby (Sandhurst), David McKay (Newlyn)
Half-backs: John James (Ballarat), Gordon Collis (Healesville), Bob Chitty (Cudgewa)
Centres: Garry Crane (Yallourn North), Greg Williams (Golden Square), Rod McGregor (Katamatite)
Half-forwards: Brett Ratten (Yarra Glen), Horrie Clover (Maryborough), Keith Shea (Bacchus Marsh)
Forwards: Ken Hands (Geelong Scouts), Harry Vallence (Bacchus Marsh), Rod Ashman (Eaglehawk)
Rucks: John Nicholls (Maryborough), Jim Buckley (Kyneton), Adrian Gallagher (Yarram)
Interchange: Bryan Quirk (Morwell), Ollie Grieve (Bacchus Marsh), Graham Donaldson (Clunes)
Emergencies: Jim Clark (Enmore), Peter Dean (South Bendigo), Ian Robertson (Wonthaggi)
Coach: Jack Worrall (Chinaman's Flat)